Welcome to OneLife Ministries, an online ministry of Brian Kenneth Wilcox Ministries. This site is designed to lead you prayerfully into a heart experience of Divine Presence, Who is Love. I hope persons of varied wisdom paths will find inspiration here.
Blessings!
Brian Kenneth Wilcox
You are invited to join Brian at his groups on Facebook. They are Brian Kenneth Wilcox; OneLife Ministries - Weekly Contemplative Worship Experience; Sanctum of Prayer; Love & Light – Brian Kenneth Wilcox Ministries; Christian Spirituality – The Way of the Heart; John of the Cross – His Love Mysticism for Today. Brian is on YouTube with videos pertaining to spirituality; his channel is Brian Kenneth Wilcox. He is on Tweeter. For details or booking of events, contact Brian at briankwilcox@yahoo.com .
GREETING
WORSHIP THROUGH PRAYERFUL SILENCE
A lovely song on Silence leads us into the opening meditation time. The song is by Jason Upton, and is "In the Silence." After the song, I invite you to spend several minutes, or more, in Silent Prayer, opening your mind-heart to the Divine Love, Who is within us each.
WORSHIP THROUGH SCRIPTURE – HEBREW SCRIPTURE READING
GENESIS 3.8-10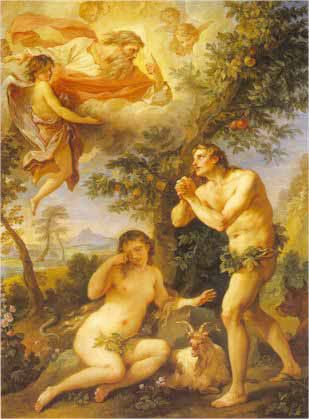 * * *
WORSHIP THROUGH SONG
*Enigma. "Return to Innocence."
WORSHIP THROUGH PRAYERS
Hold in prayer audibly or in silence intercessions for persons and needs, petitions for yourself, and thanksgiving and praise. End the time with some moments of prayerful silence.
SONG FOR UNITY AND PEACE, AND WORSHIP
THROUGH CONFESSING OUR FAITH
It may be long before the law of love will be recognized in international affairs. The machineries of government stand between and hide the hearts of one people from those of another.
*Gandhi
OneLife means we are of one another, we are one family, and we are to honor the Sacred in all peoples and carry each other - regardless of race, ethnicity, religion, creed, nationality, sexual orientation. Remember: "Love is a temple, Love's a higher law." Your Love, my Love, the Divine Love is more powerful than any government, any human power.
*U2. "One."
We believe in the Divine Presence,
known by many names and titles,
and worshiped in many ways.
We believe in the diversity of
religions, sacred paths, and
spiritual traditions as many
ways the Divine communes
with us.
We believe in the goodness
of Creation, and of the need
to respect Nature as an expression
of the Divine Artist.
We believe that each person,
regardless of race, creed, color,
or any other human distinction,
is deserving of respect as a spiritual
being in the image of the Giver of Life.
We believe we are responsible
to live by the highest standards
of human conduct and character,
and we rely on Divine Grace to work
in and through us to enable us to live
such a noble and dignified life in Love.
*Brian Kenneth Wilcox. "OneLife Confession 1."
WORSHIP THROUGH SCRIPTURE – EPISTLE READING
ROMANS 8.1-2
WORSHIP THROUGH SONG
We often rediscover our innocence through the love of others. For some of us, one special person may be the primary catalyst to help us rediscover our innate blessing and innocence. For others of us, we may rediscover this more directly through an encounter with the Great Mystery. Either way, and in any way, Grace finds and reclaims us, and helps us embrace and cherish our once-lost innocence.
*Avril Lavigne. "Innocence."
WORSHIP THROUGH SCRIPTURE – GOSPEL READING
JOHN 8.36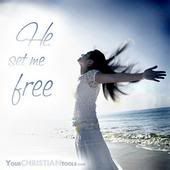 * * *
WORSHIP THROUGH THE SPOKEN WORD
RECLAIMING THE INNOCENCE
RELEASE FROM THE PAST
Rev Dr Brian Kenneth Wilcox, Chaplain
WORSHIP THROUGH RESPONSE
QUIET REFLECTION
This time is to reflect prayerfully, and in silence, seeking to listen to the Inner Voice of Love, and discerning your personal response to the Experience today.
SONG
The following musical presentation is for those who would enjoy some deeply relaxing music while sitting in Silence. The music is Paul Collier, "Air." Please spend some time now sitting in Silence. When you are ready, come out of the Silence slowly and with an inward Prayer for all the children in our world, that they will know in their lifetimes a world at peace among all peoples and where no child goes hungry or uncared for. Take that peace and love with you, as you leave this Experience, and share it wherever you go. Amen.
Thanks!
Brian Kenneth Wilcox
©Brian Kenneth Wilcox Ministries. 09/05/2010
* * *
*OneLife Ministries is a division of Brian Kenneth Wilcox Ministries, SW Florida. Brian lives a vowed life, as an Associate of Greenbough House of Prayer.
*You can order his book An Ache for Union from major booksellers.