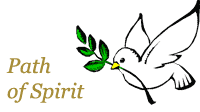 Feb 27, 2021
Someone Seeing Through Eyes... Elusive Presence
Feb 26, 2021
Seeing through the Skin... Spirit of Kindness
Saying For Today: "Still, this encourages us to accept the power we have to bring a light into the darkness and keep it shining - a kin-feeling amid the blame, meanness, and malice that characterize so much of life in the public arena."