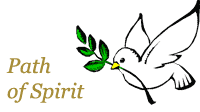 Sep 24, 2021
A Radiant Hiddenness
Seeing Nothing More Than A Something
Saying For Today: "Silence becomes a confession of the Ineffable. But can we remain quiet, tolerating the power and purity of the pure seeing, before we try to pull it out of its silence into words? Can we respect truth that much?"
Sep 22, 2021
Knowing the Ocean by the Ocean
A Positively Humiliating Realization